London, 12 December 2014
On 12 December The Telegraph published an article entitled: Climate change 'will foster terrorism and will fuel immigration to the UK' with the lead lines reading: "Millions of people in Bangladesh are likely to be displaced by global warming, leading to radicalisation and migration overseas, military chief warns".
Major General Munir Muniruzzaman, a former military adviser to the president of Bangladesh, said his country simply did not have enough space to cope with the rising numbers of people who would be forced to leave their homes due to global warming.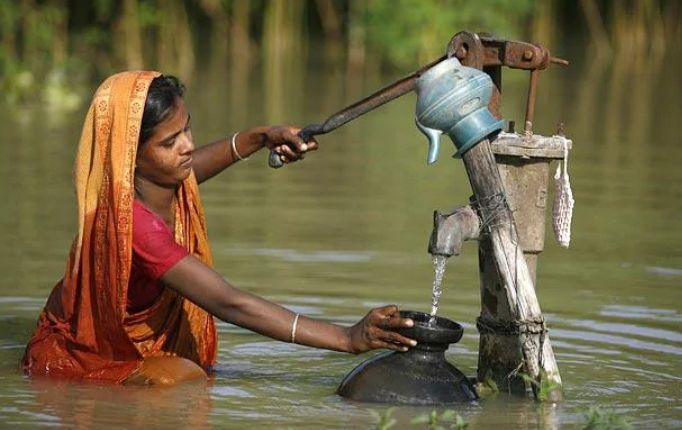 Photo: Experts acknowledge that Bangladesh is one of the most vulnerable countries to the impacts of climate change, such as increased flooding. Photo: REUTERS
A large displaced and marginalised climate refugee population would become 'a breeding ground for recruitment for extremists and radicals", he warned' adding that "Displaced people would attempt to flee Bangladesh and many would likely seek refuge in the UK, where there is a substantial Bangladeshi population",
General Muniruzzaman is head of the Global Military Advisory Council on Climate Change (GMACCC).
---