12 September 2019 - The Hague - 10th Meeting of The Hague Roundtable on Climate and Security
More than 80 participants met on 12 Sept. 2019 at the German Residence in The Hague to strategize on cooperation action facing Extreme Weather Disasters: Resilience, Forecasting & Cooperation. Head of the Caribbean Disaster Emergency Management Agency (CDEMA), Ronald Jackson, joined the meeting by video to report on recovery missions in the Bahamas following Hurricane Dorian, and what is needed to build future resilience. More than 30 countries and 25 organizations were represented at this 10th Hague Roundtable, hosted by the Embassy of Germany to the Netherlands.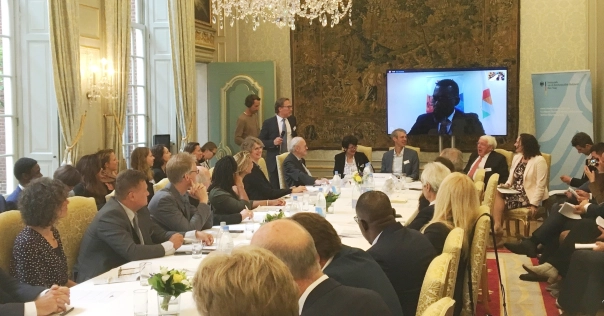 Speakers and panelists at the Roundtable included:
Greater attention to prevention in imminent climate-related events, including disbursing funds ahead of disasters to increase resilience, was a key discussion topic. Participants also strategized on how to better mobilize the private sector and reinsurance organizations in climate adaptation, as political agendas may be focused on limited terms of 4 – 5 years. Positive signals were indicated in paving ways to apply current public and institutional climate momentum, while being sure to build upon local/regional initiatives that are showing signs of effectiveness.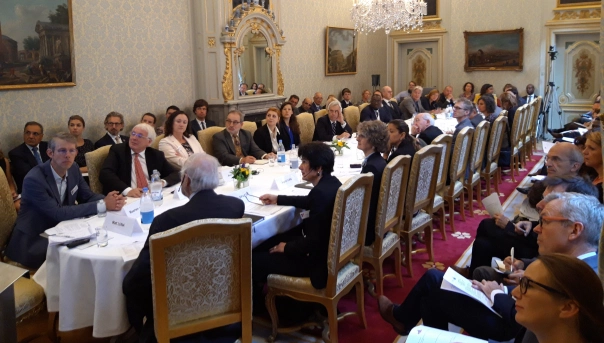 In his video presentation, Ronald Jackson of CDEMA said that focusing on climate resilience as a development issue has more potential to bridge sector gaps. And Roundtable panelist Jamie Shea said that the destruction of Hurricane Dorian on the Bahamas "has been compared to a nuclear attack, and it is important to mobilize the security community, including the military, because climate is the number one security threat to all of us, and the military have a lot to offer in rapid humanitarian response and advance planning." Mr. Shea added that the Roundtable could help steer dialogues away from the "bad news" of climate threats to a more positive direction of joint preventative action.
---