The Hague, 25 October 2016
Fifteen countries and eight organisations were represented as Wouter Veening, Chairman of the Institute for Environmental Security (IES), presented the latest GMACCC publication at the Hague Roundtable on Climate and Security. The event was held on 25 October 2016 at the Embassy of Canada to the Netherlands.
The May 2016 GMACCC publication "Climate Change & Security In South Asia: Cooperating For Peace" analyses current and likely climate impacts on political stability, livelihoods and conflict – and the report encourages regional cooperation to help mitigate risks. GMACCC Chairman, Major General Muniruzzaman (Ret.) of Bangladesh, addressed the Roundtable by video message to introduce the report. See also the interview discussing "climate wars and walls" with General Muniruzzaman in The Independent.
The Hague Roundtable on Climate and Security is an ongoing initiative that brings together stakeholders for sharing information and identifying opportunities for cooperation in addressing climate risks to peace and sustainable development. The Roundtable meetings also support the annual Planetary Security Conference in the Netherlands by providing an interactive platform on the subject throughout the year.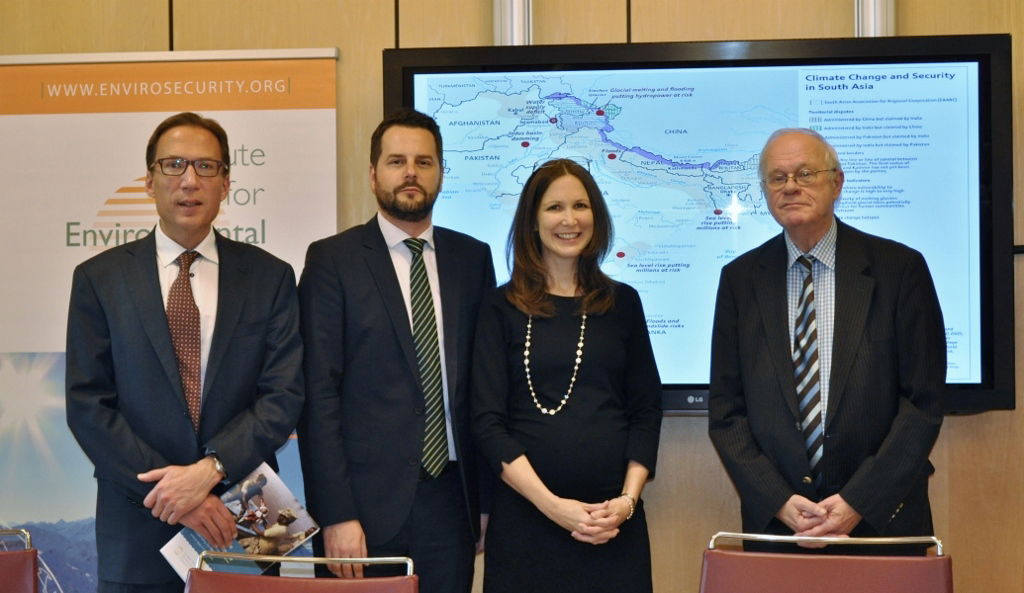 Other presentations at the fourth Roundtable meeting included the Microbial Desalination (MIDES) project, transboundary water cooperation from UNESCO-IHE, and a COP 22 preview.
Photo from left: Matt Luna of IES, Canadian Embassy officers First Secretary Mr. Gerald Coulombe and Chargé d'Affaires Ms. Gallit Dobner, and Wouter Veening of IES.
For more information on The Hague Roundtable on Climate and Security, contact Matt Luna with the Institute for Environmental Security at mluna@envirosecurity.org
DOWNLOAD THE REPORT from the 4th Hague Roundtable on Climate and Security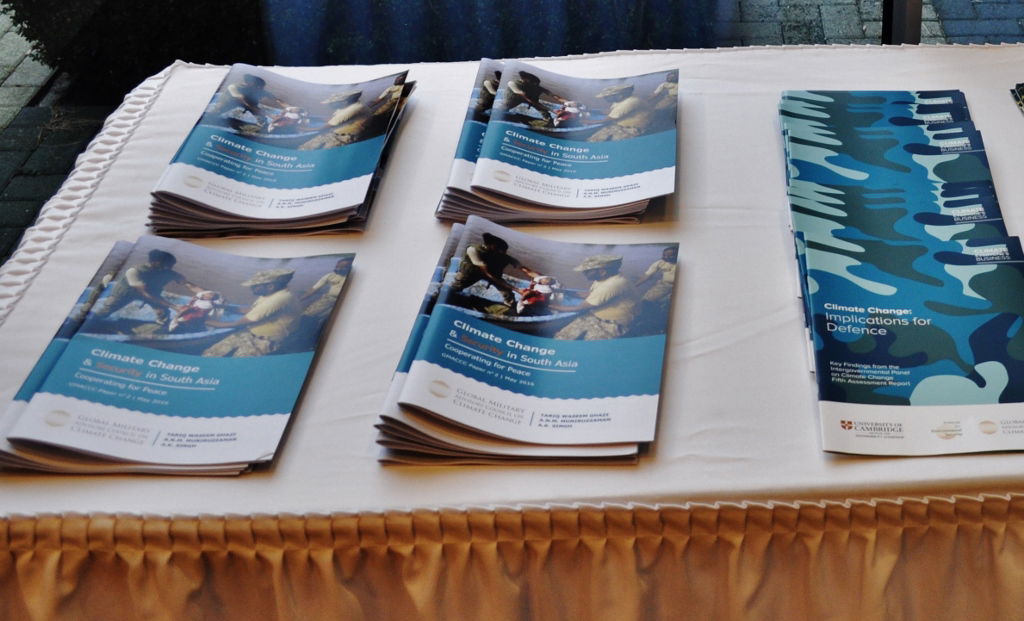 ---