Brussels, 23 October 2019
Several GMACCC members took part in the international seminar on The Security Implications of Emerging Climate Altering Technologies which was held at the Belgian Royal Military Academy on 23 October 2019.
The seminar took stock of current academic thinking on the security implications of these unprecedented techniques. In addition, the event addressed the frameworks for governing geoengineering from both a security and climate perspective. The aim was to gather stakeholders from diverse backgrounds to stimulate an open exchange of ideas, raise awareness and to contribute to further policy development.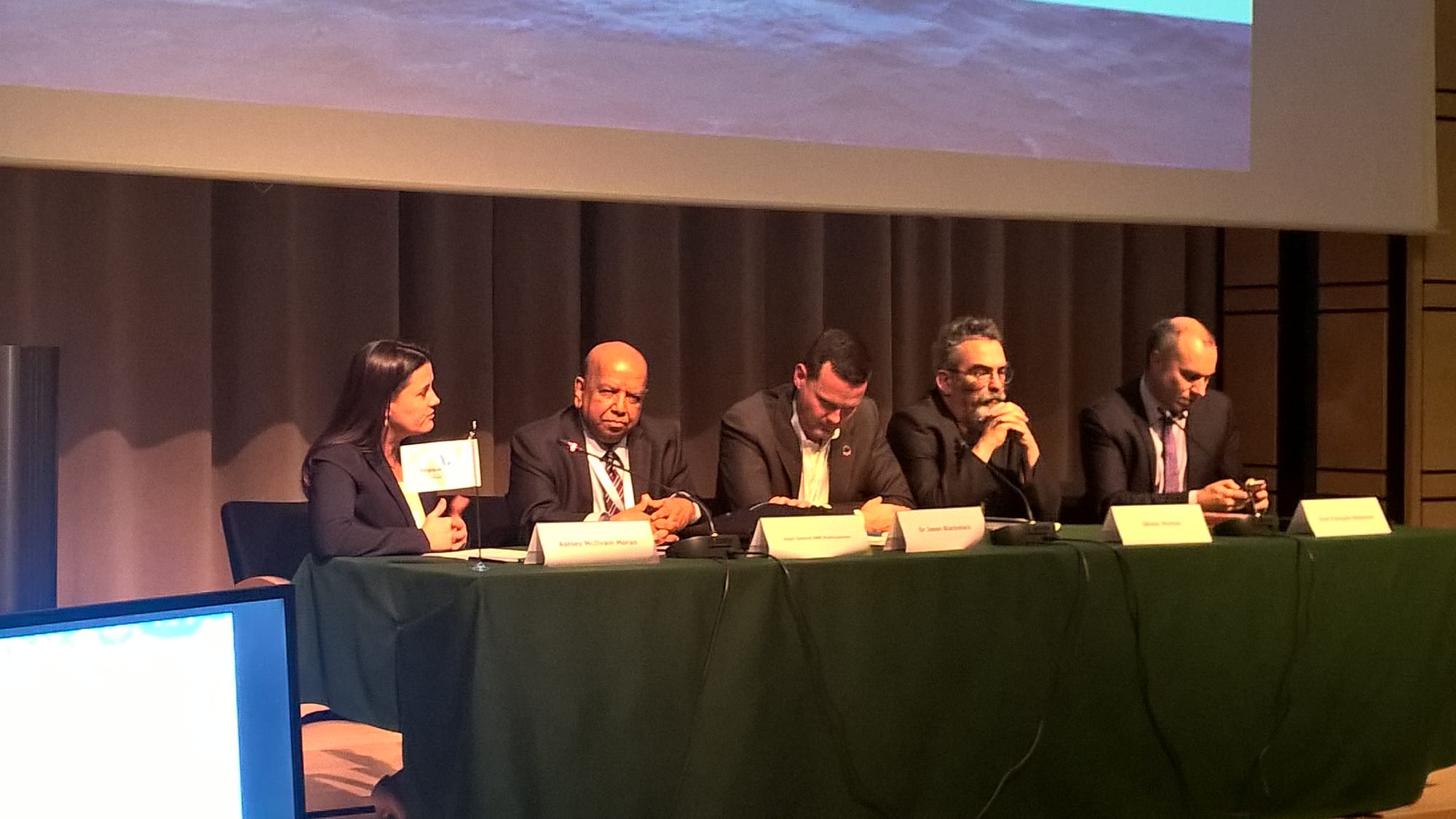 GMACCC participants at the seminar included Ashley McIlvain Moran, Director, State Fragility Initiative, Robert Strauss Center for International Security and Law, University of Texas at Austin and Major General ANM Muniruzzaman (Ret.), Chairman, Global Military Advisory Council on Climate Change (GMACCC) / President, Bangladesh Institute for Peace and Security Studies (BIPSS).
Specific questions addressed included:
How might geoengineering help mitigate the climate crisis?

What are the potential security consequences of efforts to use geoengineering for this reason?

Are there adverse security risks of geoengineering?

How should the precautionary principle operate to assess the potentially unintended consequences of geoengineering?

What legal and policy frameworks should be considered for governing geoengineering from both a security and a climate perspective?
Visit the event page for more information: Press Release, Programme, Presentations, etc.
The seminar was organised by the Belgian Federal Public Service of Foreign Affairs and the Environment & Development Resource Centre (EDRC) in association with the Brussels Dialogue on Climate Diplomacy (BDCD), the Carnegie Climate Governance Initiative (C2G), EGMONT – The Royal Institute for International Relations and GMACCC.
---