Berlin - 2-3 May 2022
BIPSS President and GMACCC Chairman, Major General A N M Muniruzzaman, ndc, psc (Retd), was invited by the German Federal Foreign Office (FFO) to address the Ministerial Conference jointly organized by Germany's FFO and the US State Department. This important conference is part of the G7 process and will feed into the G7 Summit hosted by Germany. The conference held in Berlin on 2-3 May 2022 entitled 'Sustaining Peace Amidst the Climate Crisis: The Role of Data Science, Technology and Innovation' focused on the cutting edge application of new tools and futuristic knowledge.
The Ministerial Conference is also part of a larger initiative by Germany to advance a Declaration on Peace, Climate and Stability to be launched at the Berlin Climate and Security Conference (BCSC) later this year.

Speakers in the Opening Ceremony + The Emerging Climate Crisis: Challenges in Regional Contexts included German Federal Foreign Minister H.E. Annalena Baerbock, U.S. Special Presidential Envoy for Climate H.E. John Kerry and Deputy Secretary-General - the United Nations H.E. Amina Mohammed.
Major General A N M Muniruzzaman was a speaker on day 2 of the conference in the concluding session entitled "Preventing and Adapting: How Data Science Can Help Peacekeepers"This was billed as "An Expert Conversation on how to Effectively Link Analytical Knowledge to an Agenda for Action for Sustaining Peace in Fragile Contexts".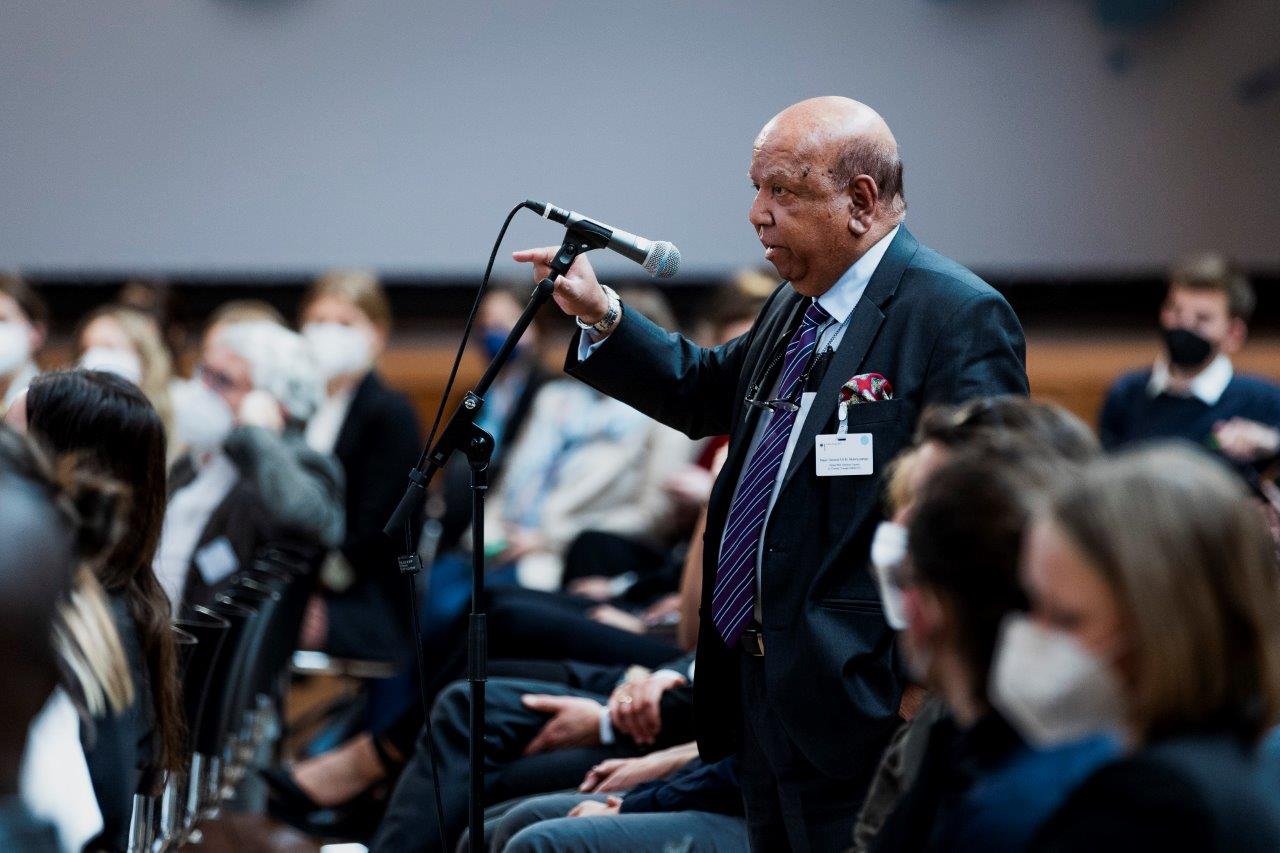 Other speakers in this panel moderated by Sarah Bressan were Prof. Ilan Kelman, Professor of Disasters and Health at University College London, England and a Professor II at the University of Agder, Kristiansand, Norway, Prof. Michael Brzoska, Senior Research Fellow at Institute for Peace Research and Security Policy (IFSH) and Associate Senior Fellow at the Stockholm International Peace Research Institute (SIPRI), and Mr. Adam Day, Director of Programmes at UN University Centre for Policy Research. He focuses on climate-security, conflict prevention, human rights, rule of law, peacekeeping, and global governance.
In his address, President BIPSS pointed out systemic risks that climate change poses to international peace and stability. The conference was inaugurated by the German Foreign Minister and was attended by leaders, senior policymakers, international experts and opinion shapers.
Watch the video of the final session (1 hr 27 min)
Watch the conference video preview (1 min 28 sec)
Watch the video recordings of all the conference sessions
See the full Conference Agenda
---